Alfa Romeo 155 speciale versione Giappone 'Final Edition'
Numbered plaque on the outside and inside.
V6 250 examples (SS.GIAPPONE (2.5 V6)), 2.0 TS 500 examples.
Colours: Rosso Alfa, dark blue, black.
Interior: 157 Dark grey cloth
Years: 5-7/1997
2.5 V6
MVS: 167.949.0.1 – 2.5 V6 SS.GIAPPONE GUIDA DESTRA
2.0 TS
MVS: 167.848.0.0 – T.SPARK 2.0 16V 'S'
Version: 167A2G
Engine code: AR67204
Alfa 155 V6 speciale versione 006/250 for sale on carsensor.net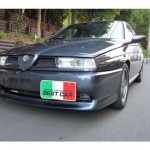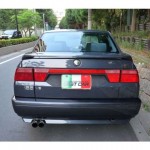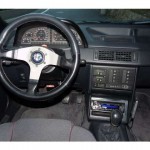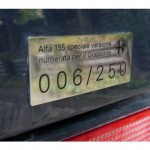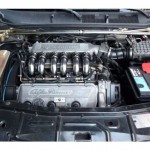 Alfa 155 V6 speciale versione 126/250 for sale on carsensor.net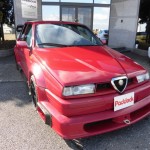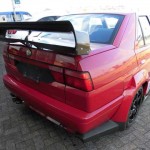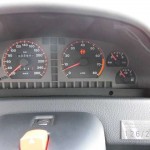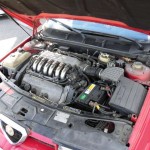 Alfa 155 V6 speciale versione 147/250 for sale on carsensor.net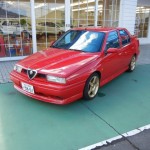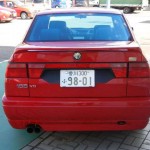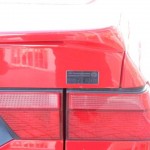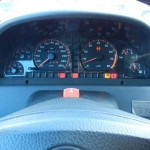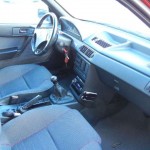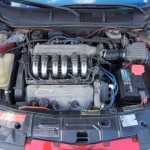 Alfa 155 V6 speciale versione 222/250 for sale on goo-net-exchange.com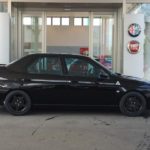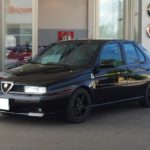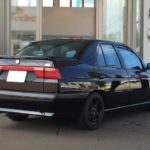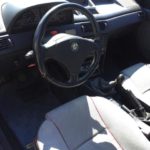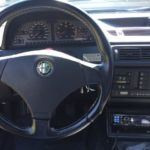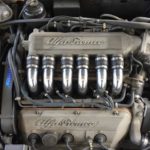 Alfa 155 TS speciale versione 035/500 for sale on carsensor.net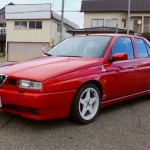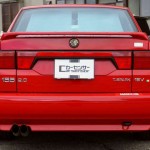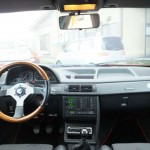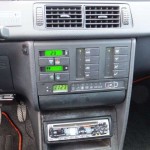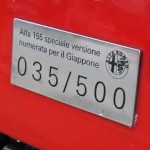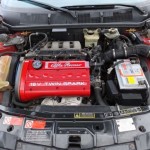 Alfa 155 TS speciale versione 104/500 for sale on carsensor.net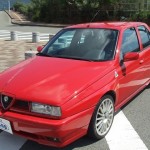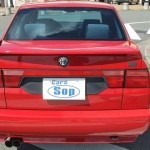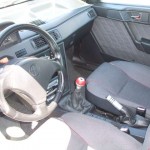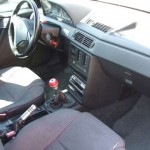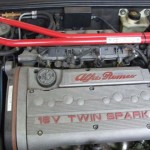 Alfa 155 TS speciale versione 129/500 for sale on carsensor.net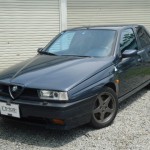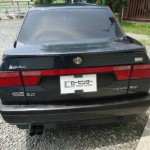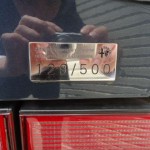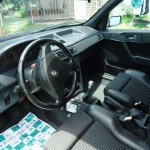 Alfa 155 TS speciale versione 313/500 for sale on tradecarview.com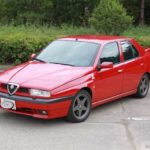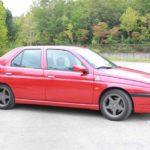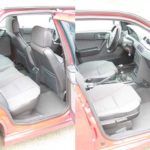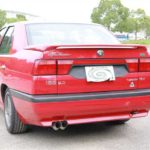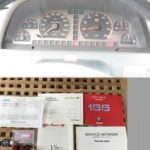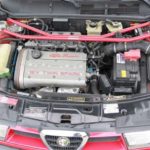 Alfa 155 TS speciale versione 325/500 in pale blue for sale on carsensor.net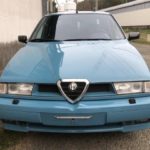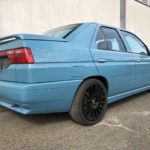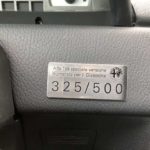 Press release:
January 14, 1998
ARRIVEDERCI ALFA 155
Alfa 155 final special commemoration model appeared
German · Touring Car Championship (DTM) which was competed by the ultimate saloon car which was tuned with the key of high-tech comparable to F-1. The British Touring Car Championship (BTCC), which the majority of the world's major automobile manufacturers participated and fought a fierce battle. Alfa 155 is the high performance sporty saloon that represents the 1990s, the only one in the world that won both titles. While being missed by fans all over the world, the production of the Alfa 155 series has finished so recently.
Fiat Auto Japan Co., Ltd. (Headquarters: Tokyo, President: Gracimos Dreizas) responded to the voice of the enthusiastic Japanese Alfa Romeo fans and will only sell the final special memorial model of the Alfa 155 series in Japan . This memorial model features a sticker of the four leaf clover symbolizing Alfa Romeo's <Cuore Sportivo> <Quadriorio> and a plate stamped with a serial number that is a proof of a special memorial model on one car I did it.
2.0 TWIN SPARK 500 units, 2.5 V 6 250 units limited sales. We will present you a certificate certifying that it is the final special memorial model of the Alfa 155 series for customers who bought it.
At 77 Alfa Romeo Authorized Dealers nationwide, the opening date varies depending on the region, but starting from January 17 (Saturday) 18th (Sunday), from January to February "ARRIVEDERCI ALFA 155" goodbye 155 fair We will hold it.
● ALFA 155 2.5V 6
Water cooled V6 SOHC 12 V, 2,492 cc, 163 ps / 5,800 rpm (DIN), 22.0 kgm / 4,500 rpm (DIN)
Tokyo district requested vehicle body price ¥ 3,840,000.
● ALFA 155 2.0 TWIN SPARK
Water cooled direct 4 DOHC 16 V twin spark, 1,969 cc, 150 ps / 6,200 rpm (DIN), 19.0 kgm / 4,000 rpm (DIN)
Tokyo district desired car body price ¥ 3,390,000.