1975-1978, 1980-1981 Lancia (Beta) Montecarlo by Paolo Martin at Pininfarina.
Tipo 137AS, 137AS/T (targa), 137AS.6 (Scorpion), engine tipo 134 AS.000, 134 AS031.6 (Scorpion).
7,798 units made in two series.
Scorpion Gr. 5 Turbo Abarth SE030
Colour codes Interiors
Brochures Production Wheels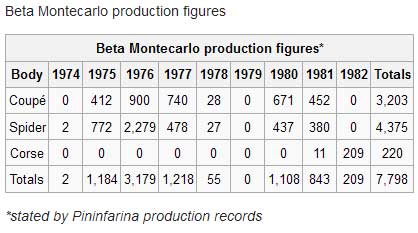 Gr. 5 Turbo: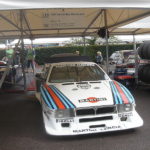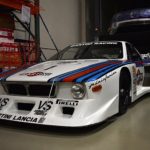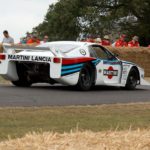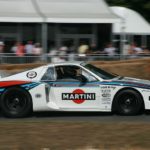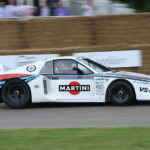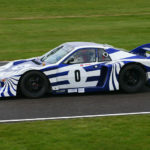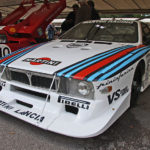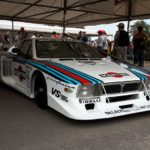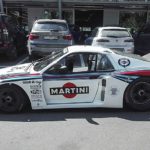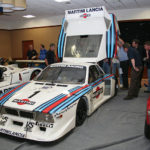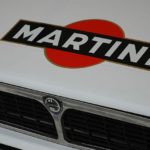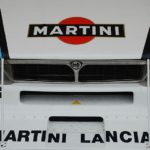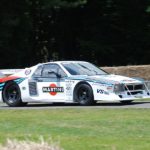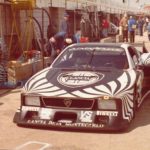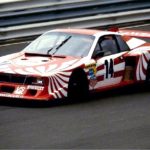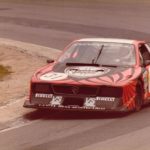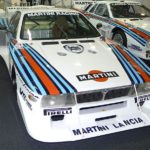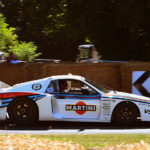 It won the 1979 World Championship for Makes (under 2-litre division) and overall for 1980 World Championship for Makes and 1981 World Endurance Championship for Makes. Hans Heyer also won the Deutsche Rennsport Meisterschaft in 1980. Turbo also won 1980 Giro d'Italia automobilistico.
Abarth SE030:
Colour codes:
| | | | |
| --- | --- | --- | --- |
| 152 Bianco | 151 Rosso | 154 Verde | 153 Azzurro |
| 144 Beige Met. | 143 Verde Met. | 141 Grigio Met. | 142 Azzurro Portofino Met. |
| 849 Marrone Met. | Rosso Vivo | 122 601 Nero | Grigio Scuro Met. |
|  474/F Azzurro Met. | | | |
Interiors:
Dashboard:
Black, Grey, Blue, Brown, Red
Seats:
TVE/imitation leather
Panno/Cloth
Pelle/Leather
Beige, Grey, Red, Blue, Brown
Brochures:
Production:
First series 1975-1978:
3,558 spiders and 2,080 coupés
Beta Montecarlo Targa 1,423
Targa RHD 334
Beta Montecarlo Coupé 1,623
Coupé RHD 455
Scorpion Targa 1,801
Second series 1980-1981:
817 spiders and 1,123 coupés
Montecarlo Targa 564
Targa RHD 253
Montecarlo Coupé 951
Coupé RHD 172
037 1981-1982:
220 corse (Lancia Abarth SE037)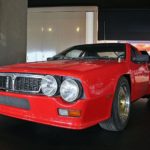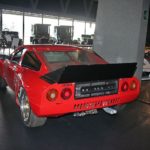 Links:
https://www.betamontecarlo.it/
https://www.lanciabetamontecarlo.nl/
https://www.lanciamontecarlo.net/index.php