This page will be dedicated to my future collection of contemporary design of Ariete Cafe Retro coffee makers, model 1385. Currently I have a red model. More information and facts soon!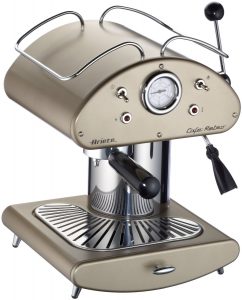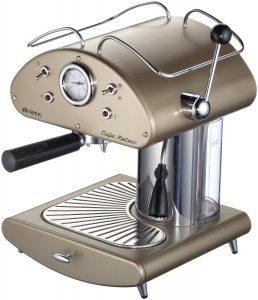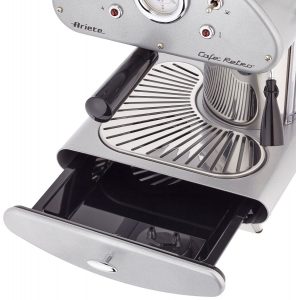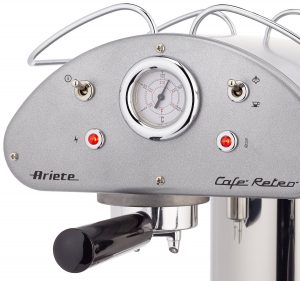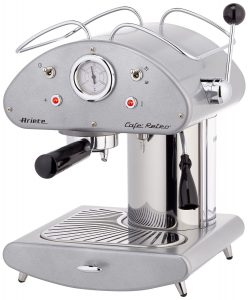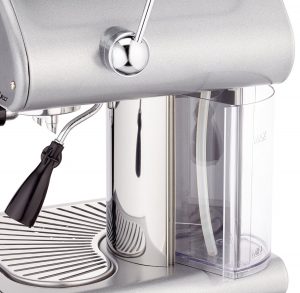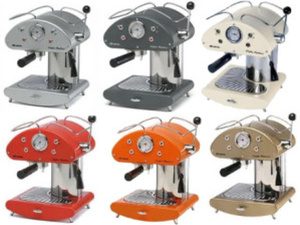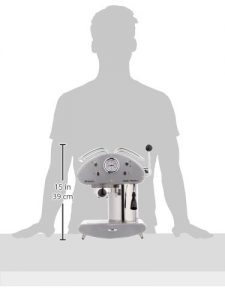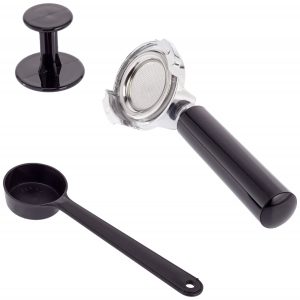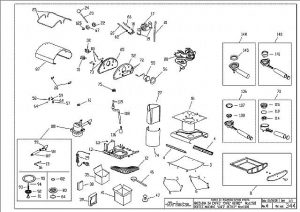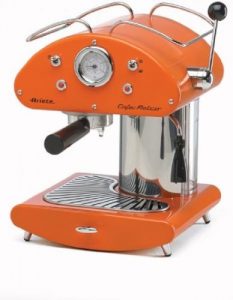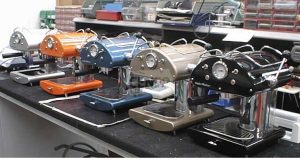 Other names/makes:
Ariete 19503
TCM 1385 (Germany, no letters on the front)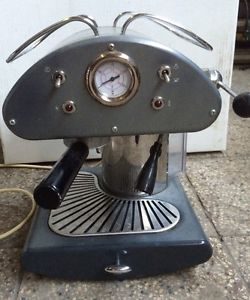 Espressione 1385 (US)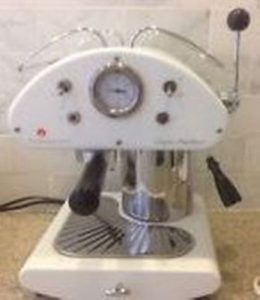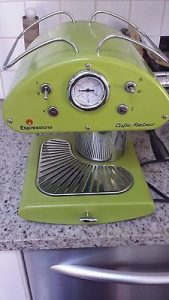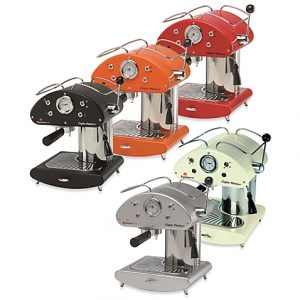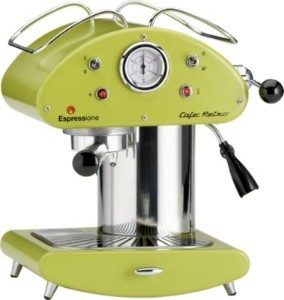 Kenwood ES550 (UK, Ireland)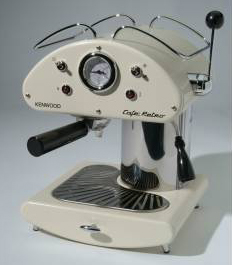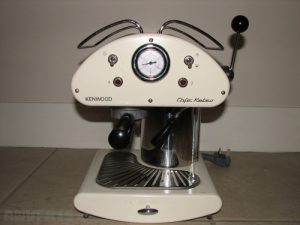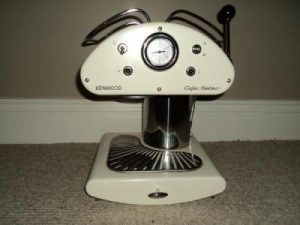 VillaWare 41006 Moderno Prima (US, redesigned front panel)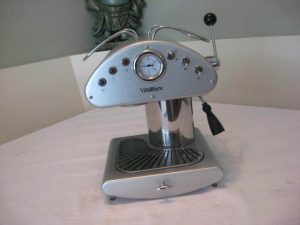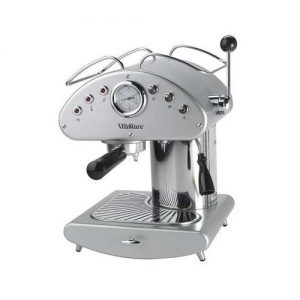 DeLonghi 1385 (DeLonghi badge on front)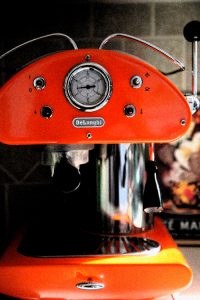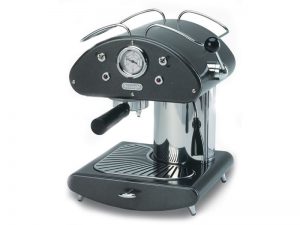 Available colours:
Red, Orange, Black, White, Gold, Silver.
Lime green (Espressione)
Light blue
Dark Grey (TCM)
Ariete Cafe Retro mod 1385, model list:
C/Cialda? Capsule AND Cialda?
Cialda? Wafer? Filter?
Capsule? ESE pods?
0-1-3: 0 powder only? 1 both, 3 capsules only?
TCD? AR0?
Arte?
0 Red / Rossa
0M138500AR0 CAFE RETRO ROSSA
0M138510AR0 CAFE RETRO ROSSA C/CIALDA
0M138530AR0 CAFE RETRO ROSSA CAPSULE
1 Black / Nero
0M138501AR0 CAFE RETRO ANTRACITE
0M138511AR0 CAFE RETRO ANTRACITE C/CIALDA
0M138531AR0 CAFE RETRO ANTRACITE CAPSULE
2 Silver
0M138502AR0 CAFE RETRO SILVER
0M138512AR0 CAFE RETRO SILVER C/CIALDA
0M138532AR0 CAFE RETRO SILVER CAPSULE
3 Gold
0M138503AR0 CAFE RETRO GOLD
0M138513AR0 CAFE RETRO GOLD C/CIALDA
3?
4 Orange / Arancia
0M138504AR0 CAFE RETRO ARANCIA
0M138514AR0 CAFE RETRO ARANCIA C/CIALDA
0M138534AR0 CAFE RETRO ARANCIA CAPSULE
5 Grey / Grigio
0M138505TCD
1?
3?
7 Chrome
0M138507AR0 CAFE RETRO CHROME
0M138517AR0 CAFE RETRO CHROME C/CIALDA
3?
7 Arte
0M138517AA0 CAFE RETRO C/CIALDA ARTE
8 Dark Grey TCM
0?
0M138518TCD
3?
9 Cream / Crema
0M138509AR0 CAFE RETRO CREMA
0M138519AR0 CAFE RETRO CREMA C/CIALDA
0M138539AR0 CAFE RETRO CREMA CAPSULE